Event : Vegan gourmet evening
I think this looks to be an interesting - and delicious evening
Event: Vegan gourmet evening with Eggelicious
Vegan gourmet evening with Eggelicious
I think this looks to be an interesting – and delicious evening. In fact I KNOW it will be delicious because I've already tasted some of it.  Not that I am a vegan – nor have any intention of becoming so. In fact I'm the polar opposite. Nevertheless, I'm looking forward to this event.
What do vegans eat? I've often wondered I won't lie. According to the website for the vegan society:
So what do vegans eat?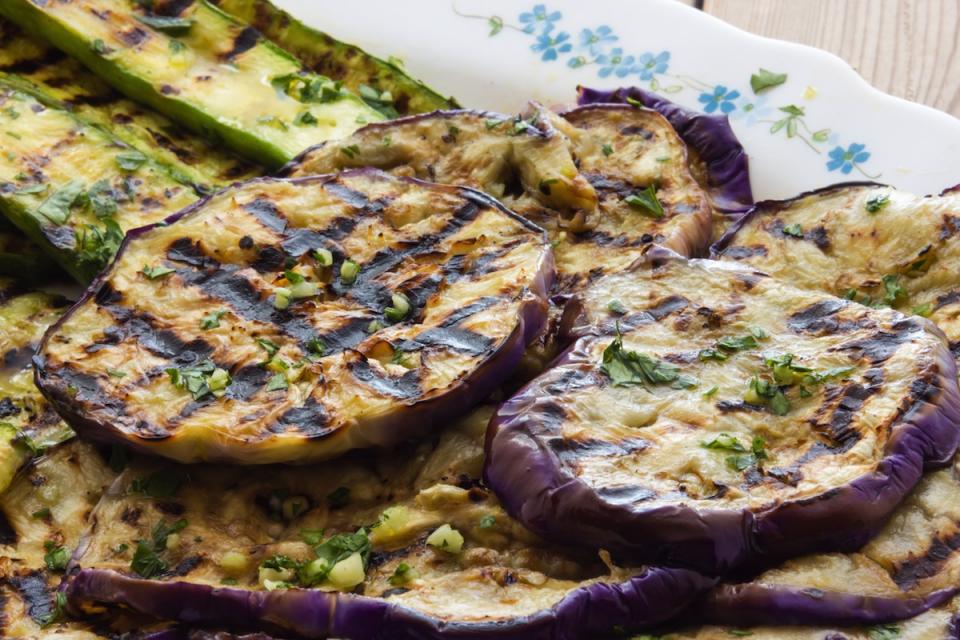 A great deal – you'll soon find a whole new world of exciting foods and flavours opening up to you. A vegan diet is richly diverse and comprises all kinds of fruits, vegetables, nuts, grains, seeds, beans and pulses – all of which can be prepared in endless combinations that will ensure you're never bored. From curry to cake, pasties to pizzas, all your favourite things can be suitable for a vegan diet if they're made with plant-based ingredients. Check out our vegan recipes for ideas.'
And that is the point behind Ash Mistry, Eggelicious head honcho, putting on this event.  Swindon, lovely multi-cultural Swindon, is blessed with a plethora of ethnic supermarkets. In these stores you will find a magical array of vegetables and pulses with which you can great a great variety of vegan delights with no need for 'special' ingredients.
The critical information part
When: The Eggelicious Vegan Gourmet evening is on Saturday 24th of November. It starts at 6.30pm to 7.30 pm. Staggered entry for each guest/guest – the idea being to allow time to get acquainted.
You have free parking on our loading bay up on the roof of the Brunel Centre.
The evening begins at the entrance where you will have to give a secret password at the barrier.
Once you have parked on the allocated space you will be picked up and escorted to the Eggelicious Gourmet Evening.
On the evening we will have 'A show and tell', of the world vegetables, you are about to eat, so you have some references, if you ever wanted to buy from the Asian Delis, of Swindon.
There are nine fantastic courses for you to enjoy – so be hungry. We also have music and are fully licensed for the evening. The whole evening should be around 2.5hrs to 3hrs long.
There is a strong interest for this private event. To reserve a secured place , please leave a deposit at either of the Eggelicious outlets. The cost is £45 per person and you will be given a ticket and a free parking guide for the event.
NB: Eggelicious are on Wood Street in Old Town and in The Crossing in the Brunel Centre.
Contact
So now. with no further ado, to whet your appetite, I'll post the menu and some pictures of what you're likely to be enjoying.
The Menu
The Dishes
SaveSave
Latest Swindon Ramblings
I'm always looking for new and interesting angles to share when out and about in Swindon.
At the heart of the recently-opened Hall & Woodhouse bar-restaurant on the north bank of the Wilts & Berks Canal, in the as-yet-mostly-unbuilt 'Canalside' area of Wichelstowe, South Swindon, sits a barge. We'll get to the inside later, but from the outside, its prow pointing proudly to the north, it looks like nothing so much as one of those RNLI collection boxes you used to see in pubs and sub-post offices. You half-expect a celestial hand to emerge from the clouds, clutching a giant 10p piece which, when dropped through a slot in the pub's roof, will cause the narrowboat to shoot forth, launching itself into the car park.
A Gloucestershire father of two is using his new tech platform, Zapp Active, to live stream activities and behind the scenes moments from the popular Lechlade festival. The festival runs from Friday May 24 to Sunday May 26.